Tags
Jewish Service and Volunteerism

Jewish Life and Values

Jewish Community

Service
SUMMARY
With young Jews across the country seeking opportunities to better our world, organizations are responding by making service a defining element of Jewish life. See how OLAM, Repair the World and JDC Entwine are offering young people opportunities to engage in service and connect with Jewish values.
More than half of young Jews say working toward justice and equality is an essential part of their Jewish identity. Organizations are responding by making service a defining element of Jewish life.
OLAM, JDC Entwine and Repair the World, three grantees in Schusterman's U.S. Jewish Grantmaking portfolio, offer young people opportunities to engage in service and connect with Jewish values such as justice (tzedek), treating people with dignity and respect (derekh eretz) and repairing the world (tikkun olam). In turn, these organizations are ensuring Judaism remains vibrant and relevant for generations to come.
In honor of National Volunteer Week (April 16-22), we invited each of these grantees to share photos from the field depicting how they are making the world better through service and volunteerism—from fostering ethical and sustainable practices in international development to providing backpacks filled with school supplies to students across the U.S.
1. Developing Ethical Standards for a Youth Village Volunteer Program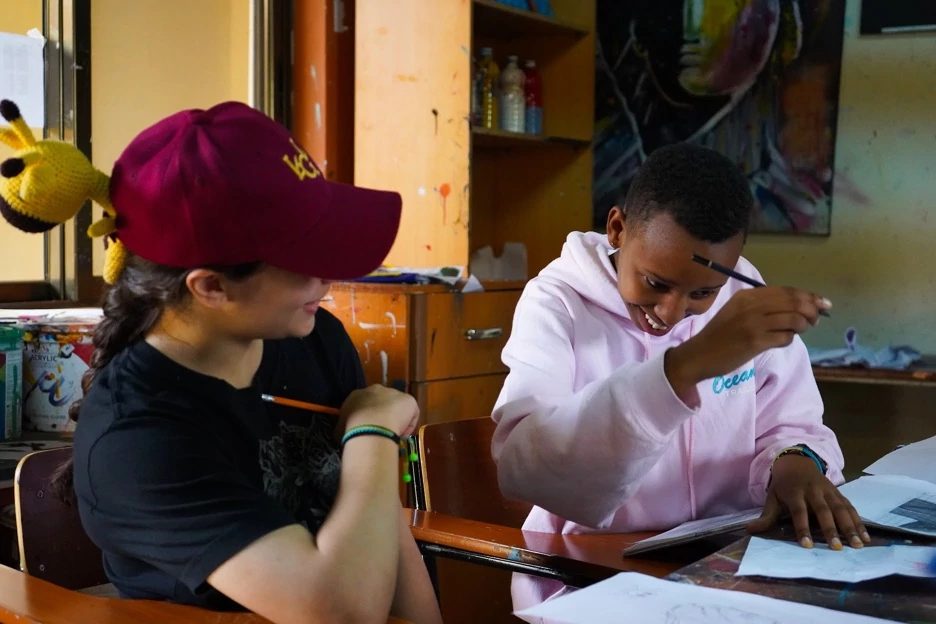 Through OLAM's Aspire program, Jewish and Israeli organizations learn how to improve ethical and sustainable practices in global service. Aspire programming includes webinars, resources and discussion groups focused on topics such as cultural competency, responsible volunteering and ethical communication. By participating in Aspire, organizations strengthen their programs and impact on volunteers and the communities they serve. 
Thanks largely to Aspire, OLAM partner Agahozo-Shalom Youth Village (ASYV) developed ethical standards on communications, community engagement, and global service curricula. These efforts have led to significant improvements in the ASYV's volunteer program, resulting in a service that truly meets the needs of the volunteers and the entire ASYV community.  
Submitted by OLAM
2. The Power of a Backpack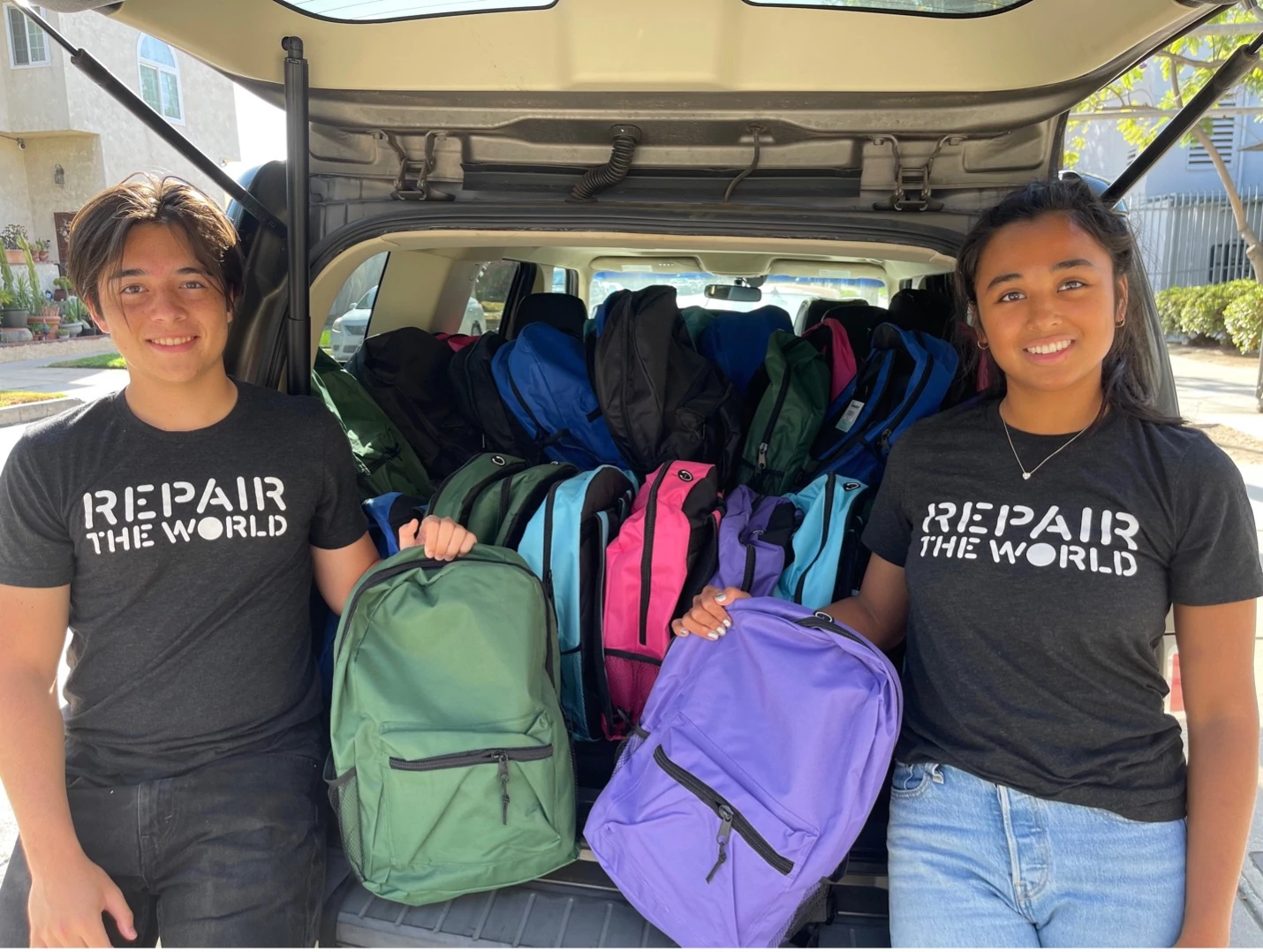 Here, two Repair service corps members deliver backpacks to an elementary school in Los Angeles as a part of Repair the World's "Backpacks for Education Equity" campaign.
From August 1-31, Repair volunteers, fellows and corps members across the country delivered 10,179 backpacks filled with age-appropriate school supplies to students across the country. 
This campaign recognized the preciousness of each human (kavod ha'briyot) as corps members served in support of education justice, ensuring students had the confidence to go into the 2022 school year with the supplies they needed to succeed. 
Submitted by Repair the World
3. "Learning Service" at the Mumbai Zoo (and Beyond)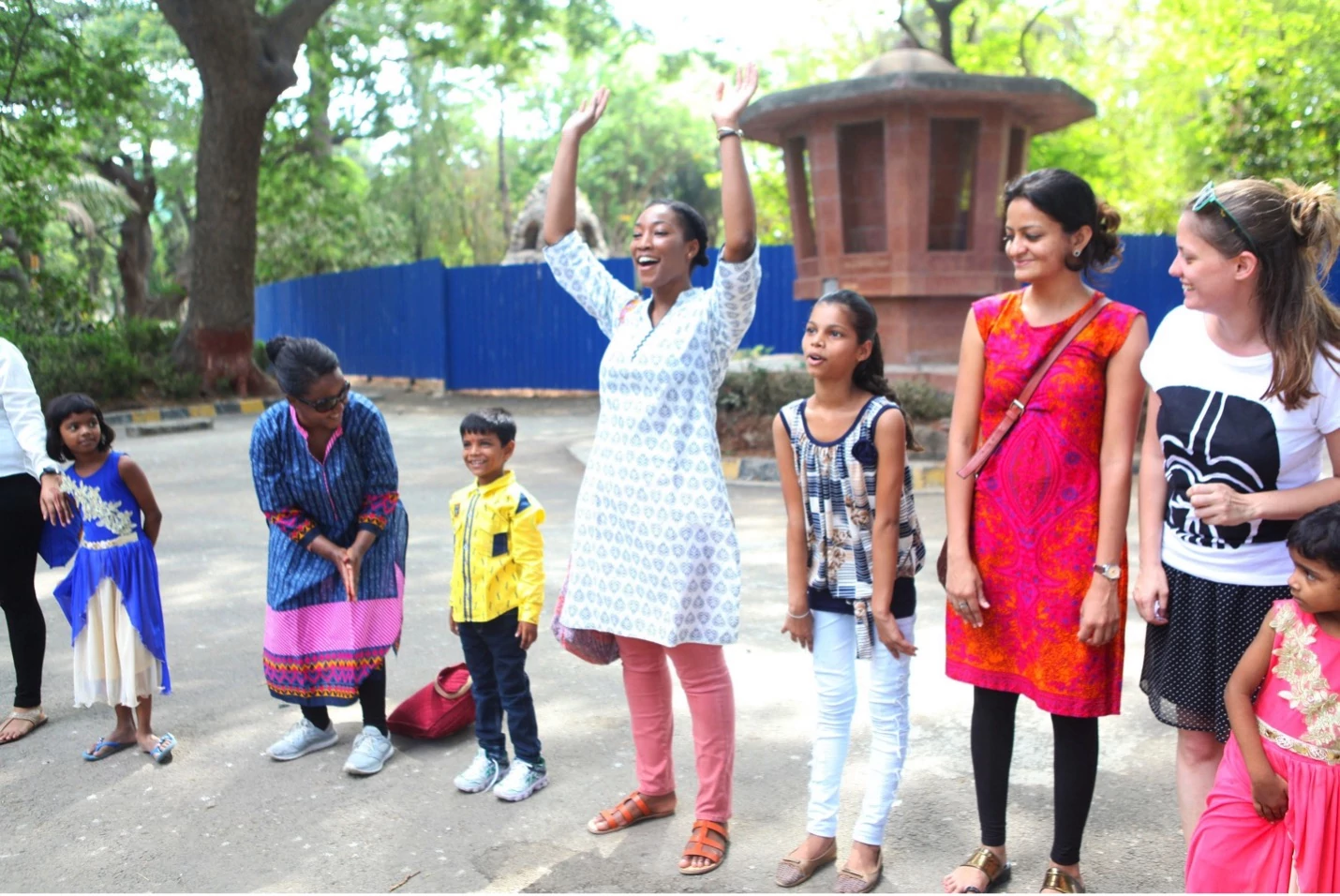 Every year, a diverse group of rising Jewish leaders from over 10 countries across the world travel together to engage in service, learn, and explore Jewish leadership in a global context.
In this image, members of Entwine's Global Leaders Trip support "Sunday Funday" activities at the Mumbai Zoo for children from the Kalwa East Slum.
Entwine global service programs emphasize "Learning Service," a powerful approach that invites volunteers to learn from host communities before trying to help them. 
Submitted by JDC Entwine
4. Serving to Support Each Other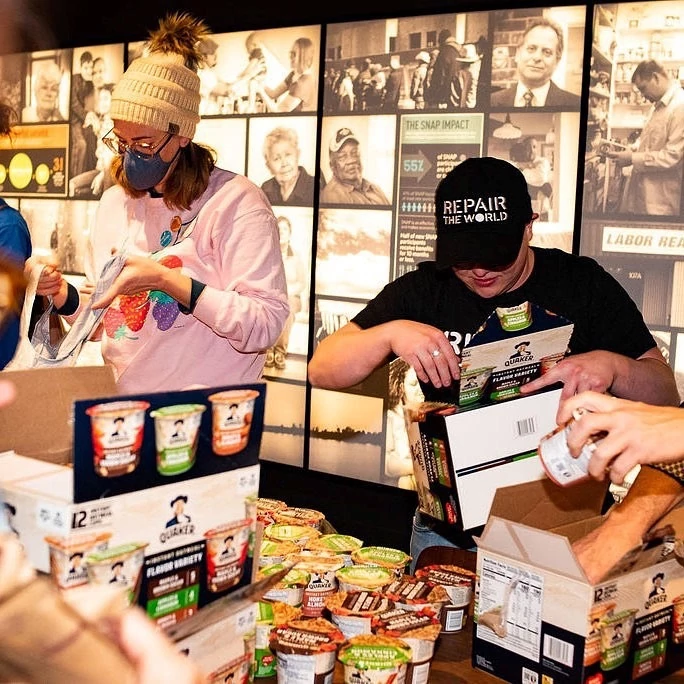 In this image, Spencer Kasseff (he/him), Repair the World Los Angeles Senior Program Associate (right), and additional volunteers package food donations for those in need. A central element of Jewish service is rooted in strengthening each other (hitchazkut) and showing up for our communities. 
The dedication of participants, staff, and stakeholders is deeply connected to the Jewish value of action and learning (na'aseh v'nishma) that guides us as we take action to pursue a just world.
Submitted by Repair the World
5. Practicing Mutual Exchange Through Art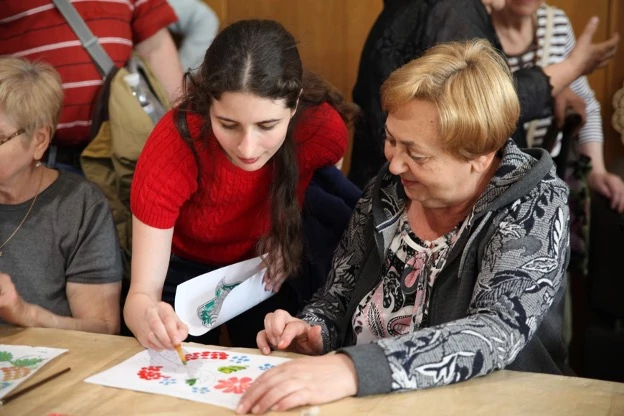 Mutual exchange is a core tenet of Entwine's global service programs. Through mutual exchange, Entwine participants and members of host communities trade ideas, feelings, stories, and rituals as a way of creating dialogue and understanding diversity in a global Jewish context.
In this image, Entwine participants of Russian-speaking backgrounds visit a day center for elderly Ukrainian Jews. Together, they explore art as a medium for Jewish cultural expression and its unique forms in the former Soviet Union. 

Submitted by JDC Entwine
6. A Study Trip to Explore Global Service Models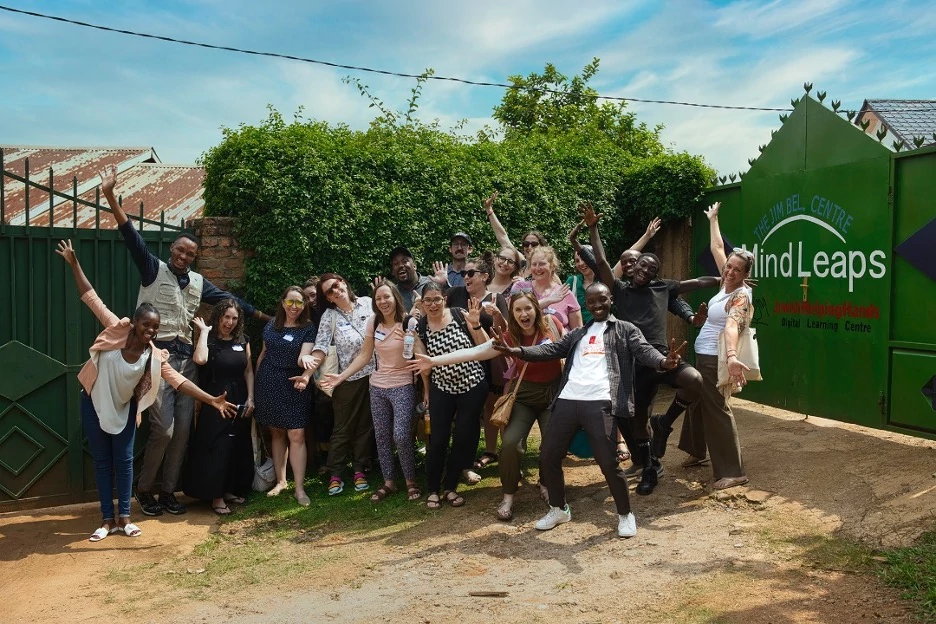 In January, OLAM led a study trip to Rwanda with the Jewish Service Alliance powered by Repair the World. There, 11 Jewish communal professionals—who collectively engage tens of thousands of young Jews—contemplated Jewish responsibility to the wider world by exploring global Jewish service models.
Seen here is one highlight from the trip; a visit to MindLeaps, a center that empowers youth through dance. The group also delved into the intricacies of ethical volunteering and how to serve communities through true partnership. The entire trip aligned with our mission to inspire, educate, and empower Jewish leaders as advocates for global service and the world's most vulnerable people. 

Submitted by OLAM
The Jewish service movement is thriving, and these stories from OLAM, JDC Entwine and Repair the World offer six snapshots of the impact that engaging Jewish communities in social action has both locally and globally.
Through participating in National Volunteer Week, U.S. Jewish communities have yet another opportunity to build more just and inclusive societies and put service at the center of meaningful twenty-first century Jewish life.