Layout canvas
Our philanthropic journey began in 1987 at a small table in the Schusterman family's basement at their home in Tulsa, Oklahoma. There, the Schustermans decided to launch the Charles and Lynn Schusterman Family Foundation.
Both Charles and Lynn had grown up in homes that emphasized the importance of giving back. Even before having access to the resources to run a philanthropy, they contributed to the causes they cared about in any way they could. On their second date, Charles and Lynn spent time getting to know each other while volunteering for the United Jewish Appeal (UJA).
For the Schusterman family, their philanthropy was a way to live out their deeply held Jewish values to pursue justice (tzedek), repair the world (tikkun olam), and treat all people with dignity and respect (derekh eretz). Charles and Lynn drew inspiration from the Jewish story of Honi the Circlemaker, in which Honi plants carob trees not because he will live to see them mature but so that future generations could enjoy their fruit. As Honi says, "Just as my parents planted for me, I too will plant for my children."
The First Years: Charles' Leadership
As Charles and Lynn established the Foundation, they devoted funds to the causes and communities closest to their hearts: Jewish community, Israel and their beloved hometown of Tulsa, with a focus on investing in the potential of young people.
For the first 13 years, Charles helmed the Foundation, bringing the same philosophy to it as he did to running Samson, the family's energy company. He carefully studied the field and experimented with investments large and small that balanced risk with due diligence. Among the big investments: the American Israel Education Foundation to connect more students with Israel; Hillel International to strengthen Jewish life on campuses in the United States and the former Soviet Union; and the University of Oklahoma to establish a campus in Tulsa. 
Quote from Charles Schusterman
If you can get a bright and talented mind at a young age, you have got a lot to work with."
A Notable Life: Inaugural Report
The late Charles Schusterman, known to many as Charlie, was an intelligent and passionate man. Wherever he went, he carried a freshly sharpened pencil and his unlined pad. When important concepts about life, business, leadership, health, or philosophy crystalized in his mind, he would craft a note to himself or someone close to him. As a tribute to Charlie, we created a report featuring a selection of his notes that chronicle our past, explain our present, and illuminate our future.
The First 30 Years of Making It Possible: The Story of Charles and Lynn Schusterman Family Philanthropies
Since 1987, the Charles and Lynn Schusterman Family Philanthropies has worked to strengthen the American Jewish community, support Israel, and enrich the quality of life in Tulsa, OK. This is the story of how our organization started, how it evolved, and where it's headed.
A New Era: Lynn's Leadership
After Charles passed away in 2000, Lynn took over as Chair of the Foundation. Under her leadership, the organization's work expanded geographically and programmatically.
Lynn pushed the Jewish community to prioritize engaging young Jews, helping to build and support a growing presence of Jewish organizations dedicated to serving Jewish youth and young adults. These included BBYO, the leading pluralistic Jewish teen movement; Moishe House, which supports young Jewish adults worldwide in turning homes into spaces for innovative and engaging community programming; and Repair the World, which mobilizes young Jewish adults and their communities through service and volunteerism. Lynn also established the Foundation's office in Israel and three operating programs to engage influential young leaders: ROI Community, REALITY and the Schusterman Fellowship.
As a prominent philanthropist, Lynn became an outspoken advocate for inclusion and equality, focusing on the LGBTQ community. In 2010, Lynn made a groundbreaking decision to only fund organizations with formal nondiscrimination policies that explicitly covered sexual orientation and gender identity.
In addition to her passion for shaping vibrant and inclusive Jewish life, Lynn remained deeply committed to strengthening both Tulsa and Israel. One area of extensive investment she pursued was investing in efforts to promote child welfare and safety. In particular, she helped launch both the Haruv Institute in Israel and Haruv USA at the University of Oklahoma's Tulsa campus to provide professional education and training for students and professionals who work with children and families to increase the identification, prevention and treatment of child abuse and neglect.
Quote from Lynn Schusterman
We live in a time of unparalleled prosperity in some parts of the world, deep impoverishment in others and growing willingness of the next generation to strive to bridge the gap between the two. In Jewish tradition, this desire to serve is captured best when people express a desire to engage in tikkun olam."
Giving Pledge Letter
Lynn Schusterman signed the Giving Pledge in 2011, promising to donate most of the Schusterman family's wealth to charitable causes. Her pledge, inspired by Jewish values, reflected a deep appreciation for the transformative power of philanthropy. This letter captures the vision and values at the center of the Schusterman family's giving.
Values in Action Report
We have always believed that while our resources make work possible, our partners' expertise and dedication make progress happen. This report, created in 2007, celebrates what we accomplished with our partners in our organization's first 20 years, highlighting the guiding principles that still shape our work today.
Where We Are Now: Stacy's Leadership
In 2011, Charles and Lynn's daughter, Stacy, became more involved in the Foundation's work. Under her leadership, the Foundation launched an Education grantmaking portfolio to expand the K-12 education work it had started in Tulsa to a national focus. In Tulsa, Stacy saw how access to a quality education is far too often determined by a student's race or ZIP code. This led our Education portfolio to invest in developing excellent educators and equitable access to excellent instruction, particularly for low-income students of color.
In 2018, Stacy became Chair of the Foundation, and Lynn transitioned to Chair Emeritus. Under Stacy's leadership, the Foundation codified a commitment to equity as a core value, grounding the organization's work in helping to build a society in which all can participate, prosper and thrive on their own terms.
For Stacy, this includes advancing racial, gender and economic equity in the U.S., with the belief that access to good jobs, a quality education, economic and reproductive freedom, government representation, and ending mass incarceration are key to achieving a more equal and just society. In 2019, Stacy furthered this work by launching both the Criminal Justice and Gender and Reproductive Equity grantmaking portfolios, and in 2021, she expanded the work to include a Democracy and Voting Rights grantmaking portfolio.
Stacy is deeply committed to and continues to expand the work her parents, Charles and Lynn, began 35 years ago to build joyful and diverse Jewish communities rooted in inclusive Jewish values, connection to Israel, and making the world a better place. In Israel, she is expanding the family's investments to support and strengthen Israel as a secure homeland for the Jewish people, a thriving democracy and an inclusive society. For Stacy, this work is grounded in her deep belief that the Jewish community, Jewish values and Israel have and continue to contribute so much to the Jewish people and the world.
In 2021, we began to operate publicly under the name Schusterman Family Philanthropies in the U.S. and Schusterman Family Philanthropies — Israel to encompass the full scope of our grantmaking and advocacy work as we strive to advance our values and issues in the public sphere. Today, we aim to drive and support long-term systemic change through investments in leaders, organizations and U.S. public policy.
As we look toward the future, we will continue to grow to accommodate new opportunities and challenges. We will devote our resources to partnering with organizations that share our values and advance our mission to strive for a future in which the U.S. and Israel live up to their highest ideals and achieve more just and inclusive societies.
Quote from Stacy Schusterman
We have a responsibility to listen to people's stories, to learn their histories and to see their experiences and perspectives in a way that challenges our own understanding of the world."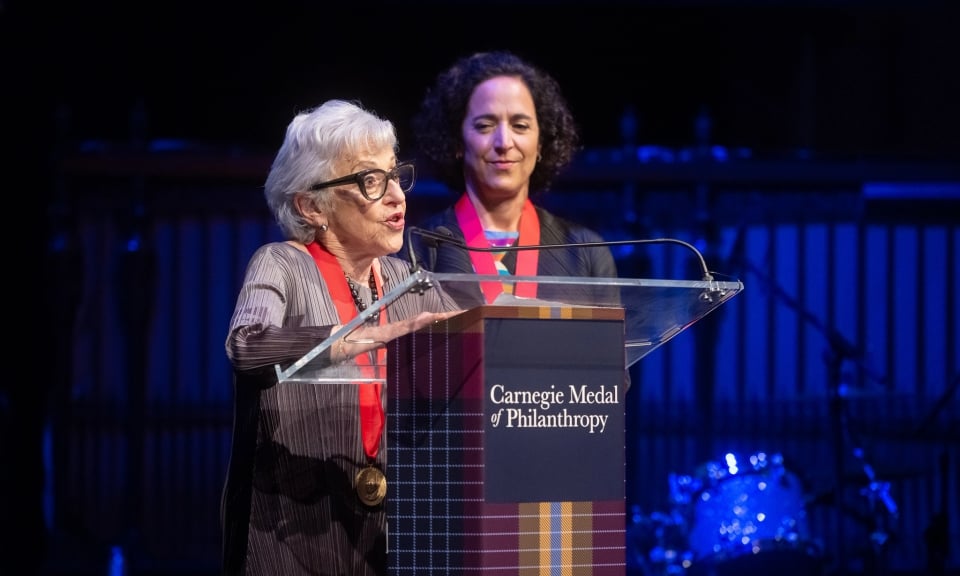 FROM STACY AND LYNN
Reflections on Receiving the Carnegie Medal of Philanthropy
In October 2022, Stacy and Lynn Schusterman were honored with the Carnegie Medal of Philanthropy, which seeks to inspire a culture of giving by elevating the importance and relevance of philanthropy in our society. When accepting the award, Lynn and Stacy Schusterman reflected on the origins of their family's giving, their commitment to Jewish values, and the urgency to ensure all people can access the full opportunity to realize their full potential.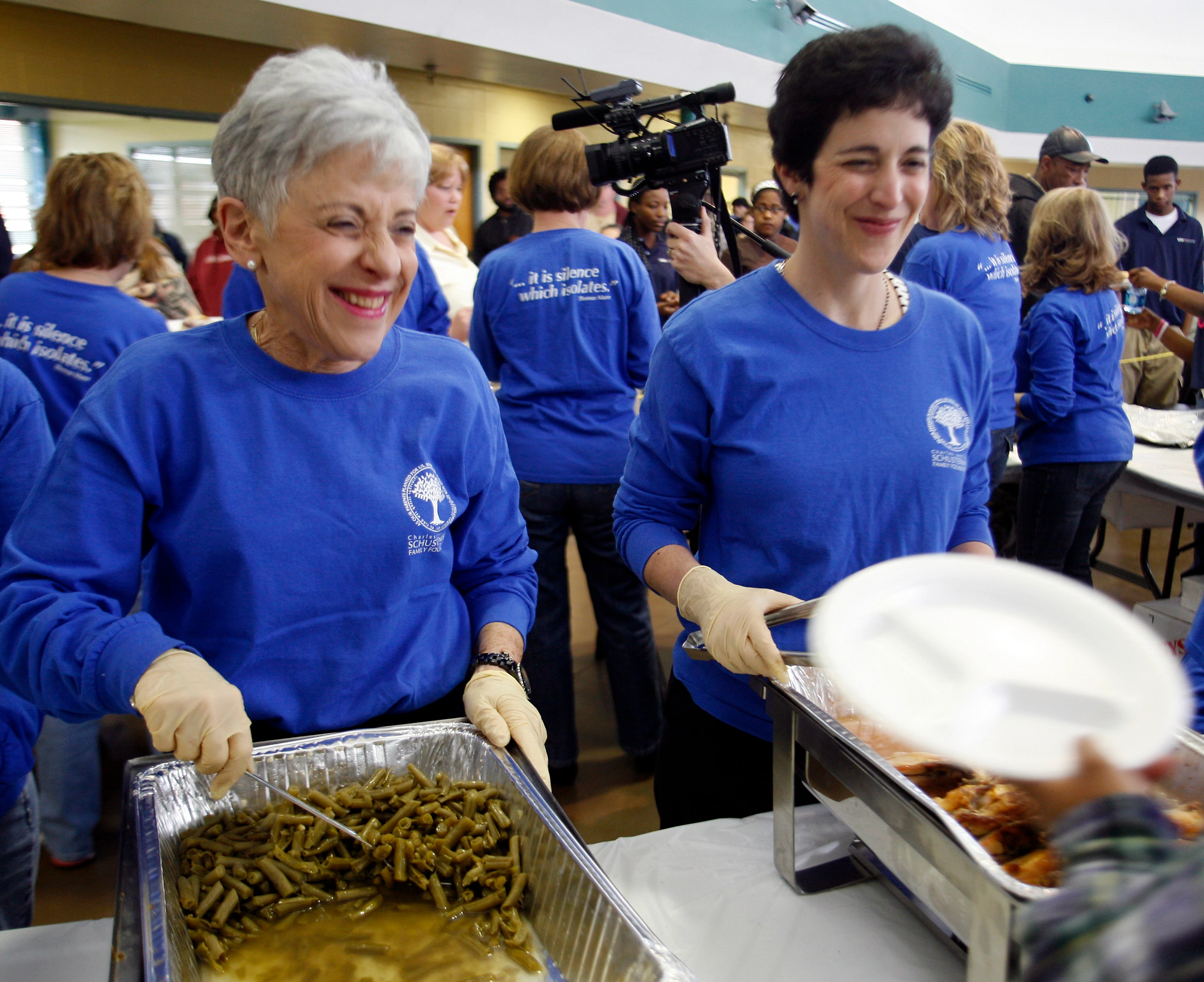 The Schusterman Family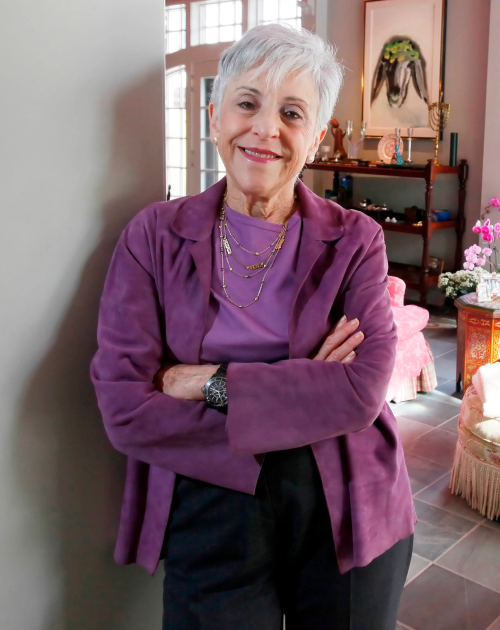 Lynn Schusterman
Founder and Chair Emerita, Charles and Lynn Schusterman Family Philanthropies
Get to know Lynn
Get to Know Us
Learn more about how we bring the Schusterman family's vision to life.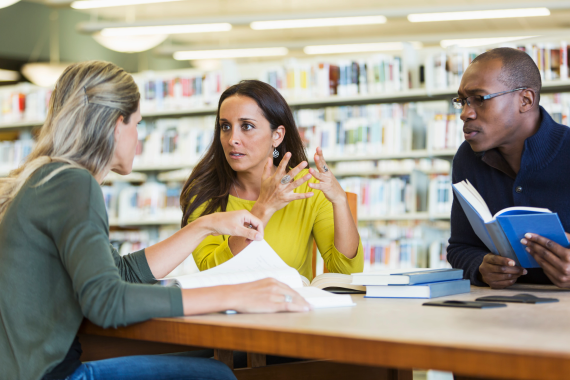 Mission and Values
Our mission and five core values shape the beliefs that inform our investments and define how we approach our work.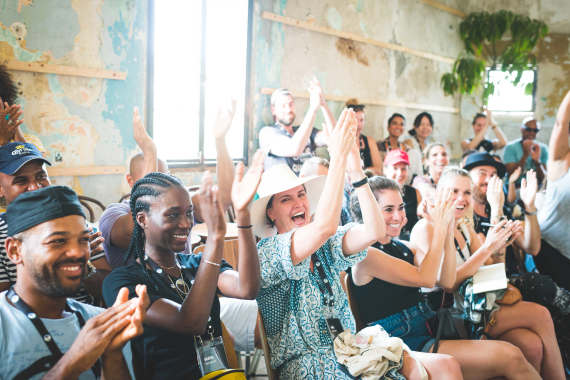 Our Approach
We believe our multifaceted, dynamic approach will help us drive systemic change and contribute to building a more just and inclusive society.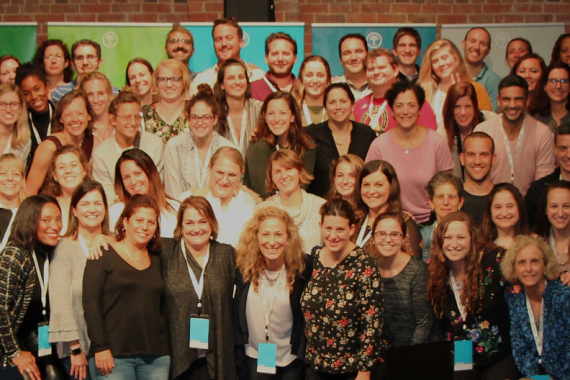 Our Team
Our staff includes over 160 talented experts, leaders and collaborators who work in deep partnership with our grantees to make our work possible.