Layout canvas
REALITY: an opportunity to see the world as it actually exists and recognize our responsibility to repair it.
REALITY brings inspiring changemakers on formative journeys to Israel to strengthen their leadership and ignite their passion for repairing the world. 
These journeys are curated for diverse leaders who work in a range of industries at the forefront of societal innovation—from media to technology, food to wellness, design to social impact. Through an immersive weeklong experience, participants deepen their understanding of Israel while sharpening their leadership skills and creating meaningful connections with peers from across the globe. 
Following their journey, participants join a strong global community of alumni committed to deepening their learning, leadership and allyship with fellow REALITY participants from diverse communities and backgrounds. 
400
Average number of influential leaders participating in REALITY journeys each year.
2,700
Global changemakers have experienced a REALITY journey since our launch in 2009.
3 in 5
REALITY participants experience Israel for the very first time.
Our Journey Through Israel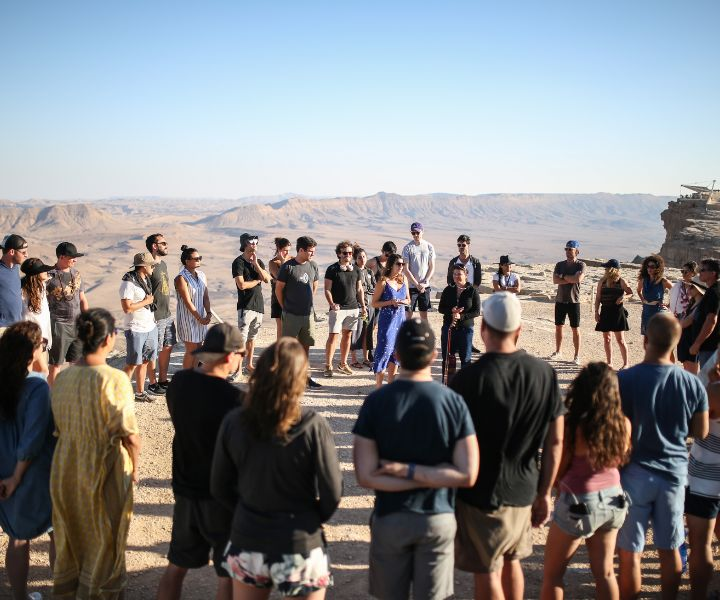 REALITY participants go beyond the headlines and sound bites to explore Israel firsthand and engage with its storied history, diverse society and rich cultural landscape. Every REALITY journey presents multiple—and often competing—narratives and perspectives on the historical, social and political realities on the ground in Israel and the surrounding region. Participants hear directly from the people and communities comprising and shaping Israel's diverse society.  
Through this experience, participants build lasting connections and apply lessons learned from their journey to make a deeper impact through their work. By grappling with difficult questions and hearing a wide range of stories, histories and perspectives, REALITY participants strengthen their abilities to engage in challenging conversations across lines of difference and seek shared solutions to complex issues.  
REALITY is part of Schusterman Family Philanthropies' broader efforts to help more people explore and engage with Israel and to shape a future in which the United States and Israel live up to their highest ideals and achieve more just and inclusive societies.
Our Participants
REALITY is uniquely designed for proven leaders from a wide range of backgrounds, sectors and geographies who are committed to doing good in the world. Get to know some of the participants shaped by our REALITY journeys.
Quote from REALITY alum
This experience changed my life. It made me better, more engaged and inspired me to live out tikkun olam (repairing the world).
The REALITY Experience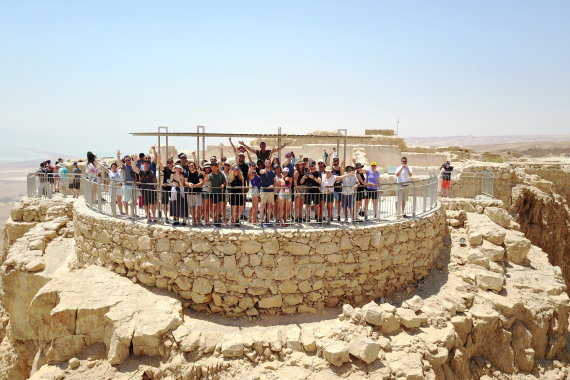 REALITY Journeys
Our weeklong journeys bring leaders from diverse backgrounds and industries to Israel for a once-in-a-lifetime opportunity to deepen their leadership skills, make lasting connections with peers and ignite a shared passion for creating positive change.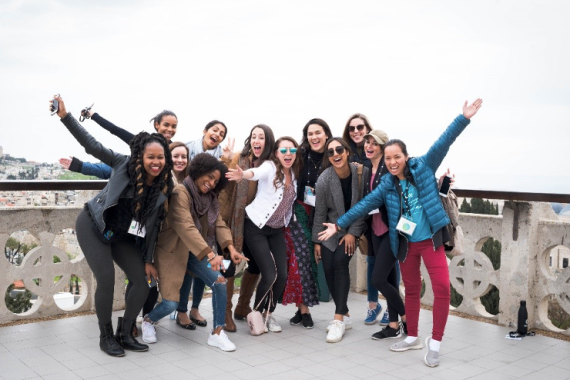 Alumni Community
As part of the REALITY community, alumni have access to exclusive offerings to connect through learning sessions, global travel journeys, microgrants and the option to apply to our distinguished REALITY Leadership Institute.
Our Team
Our REALITY Team embodies our mission of cultivating and supporting leaders ready to make a positive contribution through repairing the world.
Meet our full REALITY Team