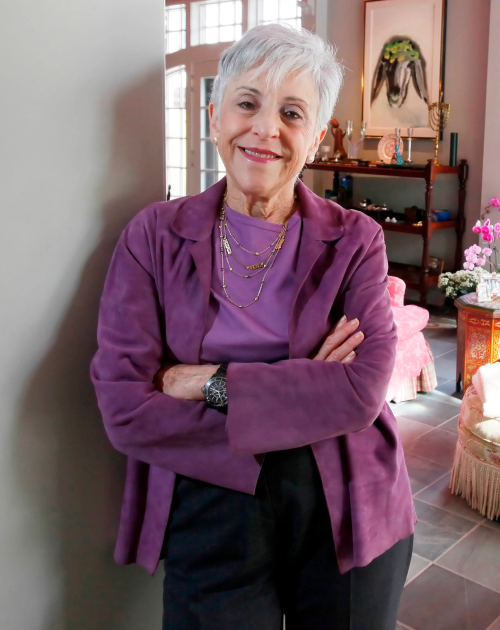 Lynn
Schusterman
Founder and Chair Emerita, Charles and Lynn Schusterman Family Philanthropies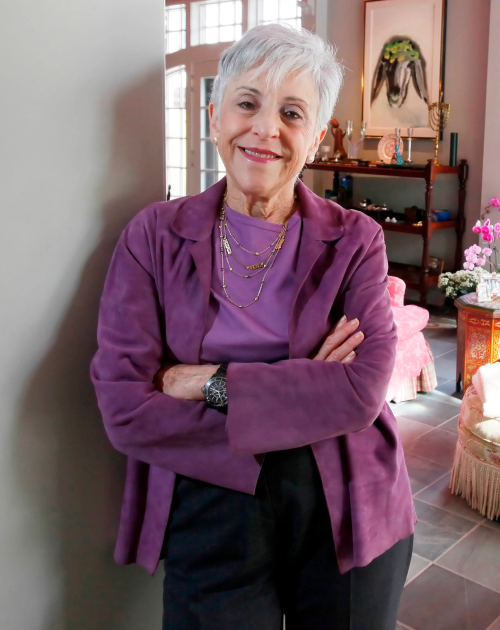 Lynn Schusterman is the Founder and Chair Emerita of Charles and Lynn Schusterman Family Philanthropies, which strives for a future in which the United States and Israel live up to their highest ideals and achieve more just and inclusive societies.
Lynn has been active in Jewish communal and philanthropic affairs for over 40 years. She and her late husband, Charles, established their family foundation in 1987. Through her philanthropy, she has been recognized as a proud supporter of the Jewish people and Israel, as a leading advocate for the prevention and treatment of child abuse and neglect, as a champion of educational opportunities for all young people, and as a pioneering funder of inclusion and equality. Her work is grounded in a firm belief that we must all do our part to help repair our communities and our world.
Lynn served as Chair of the Schusterman family's philanthropic work from 2000 until 2018, when she became Chair Emerita. Lynn prioritized building and supporting Jewish organizations dedicated to serving Jewish youth and young adults. These include BBYO, the leading pluralistic Jewish teen movement; Hillel, the largest Jewish campus organization in the world; and Moishe House, which supports young Jewish adults worldwide in turning homes into spaces for innovative and engaging community programming. She also helped to launch Repair the World, which mobilizes young Jewish adults and their communities through service and volunteerism, and is a leading philanthropist in the Birthright Israel program. Lynn also established an office in Israel, as well as three operating programs to engage influential young leaders: ROI Community, REALITY and the Schusterman Fellowship. 
As a philanthropist, Lynn became an outspoken advocate for inclusion and equality, with a particular focus on the LGBTQ community in the U.S. and Israel. In 2010, Lynn made a groundbreaking decision to only fund organizations with formal non-discrimination policies that explicitly covered both sexual orientation and gender identity. She has also been a pioneering funder of the multi-disciplinary academic field of Israel Studies, believing that students deserve the opportunity to study modern Israel with thoughtfulness and intellectual rigor. Among her key investments were establishing the Israel Institute, as well as centers of Israel and Jewish studies at Brandeis University, University of Oklahoma and University of Texas – Austin.
In addition to her passion for shaping vibrant and inclusive Jewish life, Lynn focused on strengthening both Tulsa, OK, and Israel. One area of deep investment she pursued was investing in efforts to promote child welfare and safety. She helped launch both the Haruv Institute in Israel and Haruv USA at University of Oklahoma's Tulsa campus to provide professional education and training for students and professionals who work with children and families to increase the identification, prevention and treatment of child abuse and neglect.
Lynn has written articles and opinion pieces for a variety of publications, including the Washington Post, Huffington Post, Jewish Week, JTA, eJewish Philanthropy and Tulsa World. Her work has been profiled in the Jewish and secular press, including the Jerusalem Post, Haaretz, The New York Times, Wall Street Journal and Huffington Post, among others.
In 2000, along with her late husband Charles (z"l), Lynn was inducted into the Tulsa Hall of Fame; in 2003, into the Oklahoma Women's Hall of Fame; and in 2006, into the Oklahoma Hall of Fame. The following year, she received an honorary Doctorate of Humane Letters from the Hebrew Union College-Jewish Institute of Religion. Lynn was honored in 2008 with the Woodrow Wilson International Center for Scholars Public Service award, and, in 2011, she signed the Giving Pledge. In 2017, Lynn received the Builder of Jerusalem award, and in 2021, she received an honorary Doctor of Humane Letters degree from Brandeis University. In 2022, she and her daughter Stacy received the Carnegie Medal of Philanthropy.
Lynn is a mother of three and grandmother to six wonderful girls.