Layout canvas
To engage with Israel is to tap into the wellspring of Jewish heritage and history and a modern, diverse democracy.
As both the Jewish homeland and a diverse modern nation, Israel plays a central role in the Jewish people's history, religion and identity.
The country's significance expands beyond just the Jewish community. Israel has made significant contributions to the world and, as the only democracy in the Middle East, is an essential ally and regional partner to the United States.
Today, Israel is a diverse society and a young, vibrant democracy shaping itself in real time. It is rich in historical, religious, cultural and political significance. Unfortunately, Israel is increasingly portrayed in extremes, and young people often struggle to connect with and learn about Israel without the weight of polarizing narratives.
Through our work in Israel education and engagement, we strive for a day when Israel is understood and appreciated as a Jewish state, a thriving democracy, and a diverse, complex modern nation.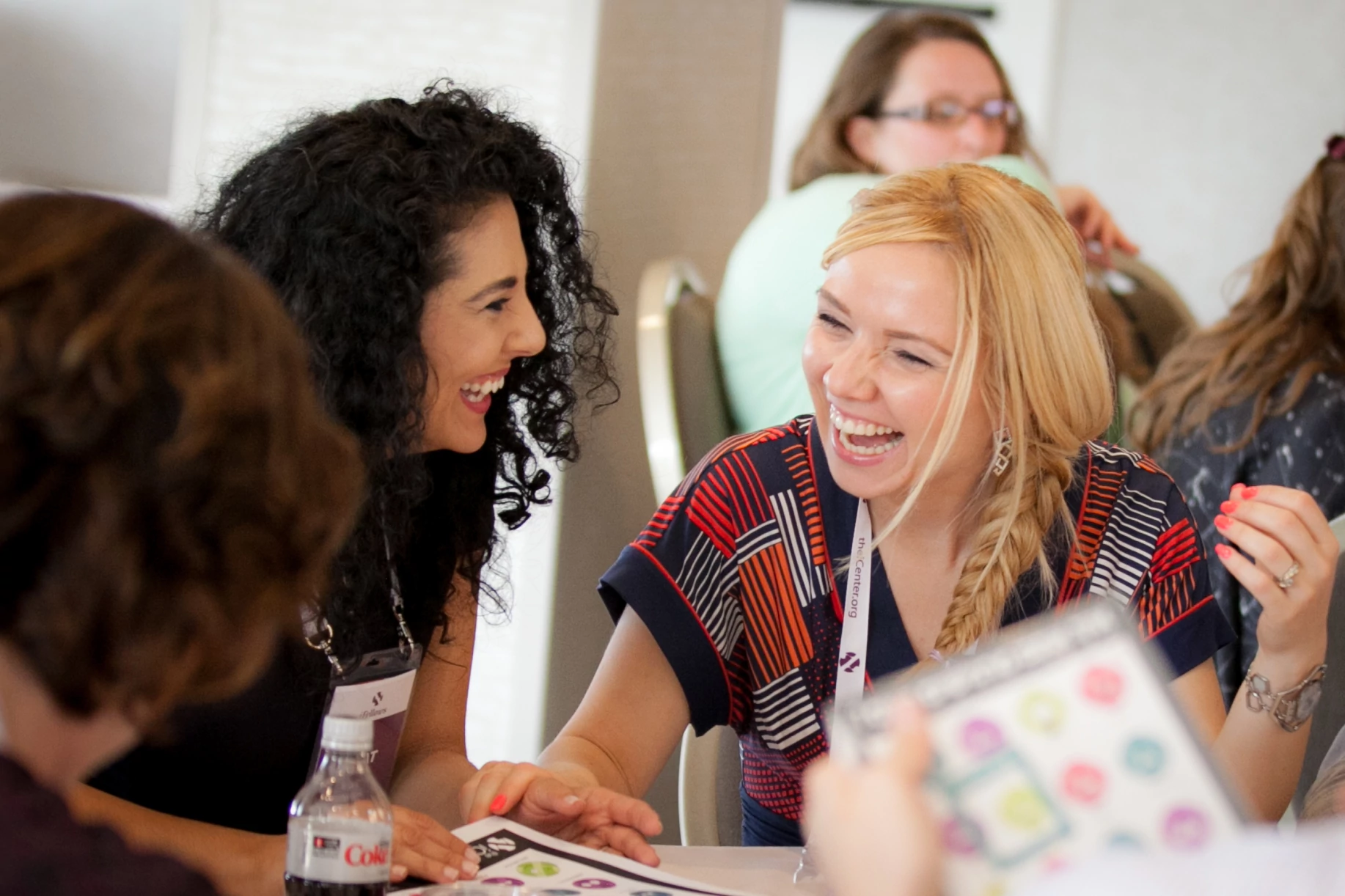 To help build an understanding of and connections to Israel, we invest in opportunities for young people to visit and experience Israel by exploring its history, land, people and culture, including the country's thriving arts, business and technology sectors.
We also invest in expanding Israel education in K-12 settings and at universities across the U.S. so that students, regardless of religion and background, have access to a broad array of opportunities to learn about modern Israel.
In addition, we support organizations that help students stand up for Israel's right to exist as a Jewish and democratic state, challenge inaccurate information, and engage in respectful and productive dialogue. Finally, we help foster strong ties between Americans and Israelis and between the U.S. and Israel.
Our Approach
By partnering with organizations that provide quality learning opportunities and educational resources as well as support immersive travel programs and foster firsthand engagement, we aim to spread understanding of and connection to Israel as a Jewish homeland and modern multiethnic democracy.
Providing immersive experiences to explore Israel firsthand 
We work with organizations to provide trips, service opportunities, gap year programs, study abroad programs and professional internships in Israel.
Operating trips to Israel through our REALITY program
As part of our broader investments in Israel trips, we bring changemakers from around the globe on a transformative journey to explore Israeli culture, history and society.
Increasing accessible ways to learn about Israel
We work with our partners to bring more Israeli professors to college campuses and support the growth of Israel Studies as a multidisciplinary academic field. We also provide funding for K-12, university and informal educational programs that help people engage with Israeli art and culture, history and politics, technological innovations, and more.
Supporting young people in engaging in nuanced and constructive dialogue about Israel
We are building out our work to provide young people with forums, knowledge, skills and opportunities to delve deeply, ask questions, share perspectives and engage in respectful dialogue about Israel's richness and complexities.
Helping high school and college students support Israel
We support the work of our partner organizations to mentor and train student leaders to stand up for Israel, fight efforts to delegitimize Israel and promote strong ties between the U.S. and Israel.
Our Grantees
Our grantees are shaping accessible and meaningful opportunities to connect with Israel by providing informational resources, offering immersive experiences and supporting young people and educators as they engage with Israel.
View more grantees in our U.S. Jewish Grantmaking portfolio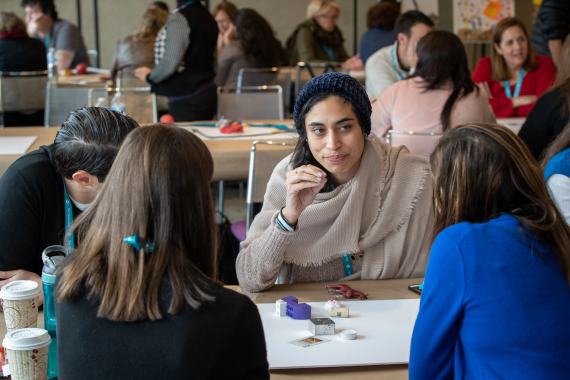 Empowering Educators
By offering professional development opportunities to educators, The iCenter advances excellence in Israel education as participants take their tools, training and resources to their individual organizations and communities.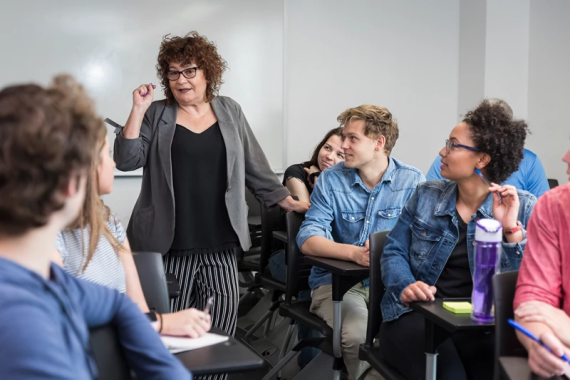 Expanding the Field of Israel Studies
To enhance knowledge about modern Israel, Israel Institute ensures that university students have access to a diverse array of classes about Israel during their time on campus.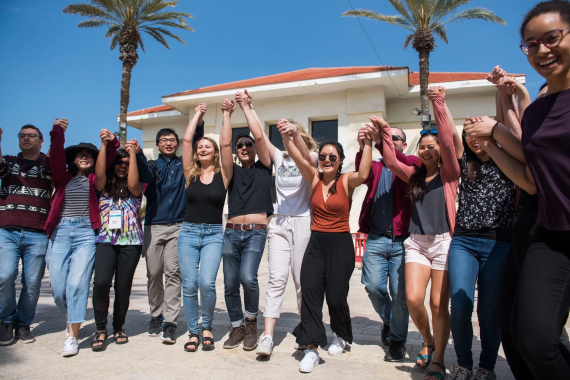 Bringing Students to Israel
itrek brings future leaders from top business, law, policy and STEM graduate programs to Israel through peer-led treks with customized itineraries that suit academic and professional interests and connect with Israeli thought leaders, innovators and policymakers.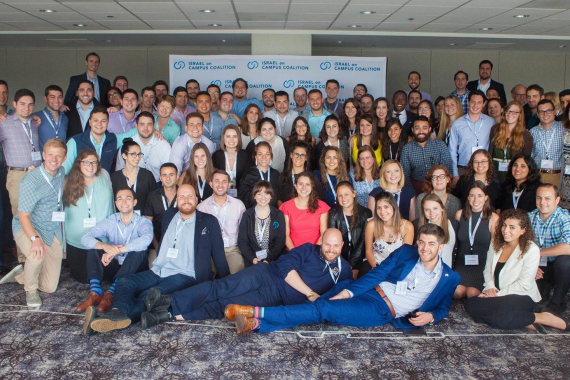 Standing Up for Israel on College Campuses
Israel on Campus Coalition (ICC) unites organizations that support Israel on campus by coordinating strategies, providing educational resources, sharing research and increasing collaboration.
REALITY

Each year, our REALITY program brings inspiring changemakers on formative journeys to Israel to strengthen their leadership and ignite their passion for repairing the world.
Through an intensive, thoughtfully tailored itinerary, participants engage with Israel's storied history, diverse society and rich culture as well as the complex political, social and economic realities that offer a lens for engaging with the most pressing questions facing our world.