Layout canvas
Empowering leaders to repair the world
We run three programs that complement our grantmaking within the Jewish community and Israel. Through our REALITY, ROI Community and Schusterman Fellowship programs, we invest in individuals with significant leadership potential who share our commitment to building more just and inclusive organizations, networks and communities. Our program participants have access to leadership training, learning opportunities and networking that support their growth and impact.
4,500+
Leaders served through REALITY, ROI Community and the Schusterman Fellowship since 2006.
60+
Countries represented across our three programs.
$1.2M
Awarded in microgrants toward alumni projects and collaborations in 2022.
INVESTING IN LEADERS
Signature Initiatives
Within our Jewish community and Israel portfolios, we run three leadership programs that complement our grantmaking.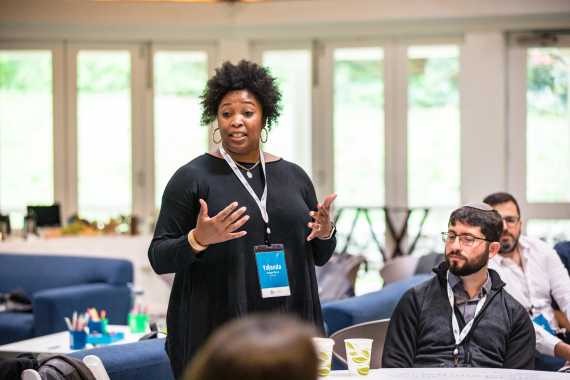 Schusterman Fellowship
A leadership development program for exceptional Jewish leaders committed to driving positive change in their organizations, the Jewish world, Israel and beyond.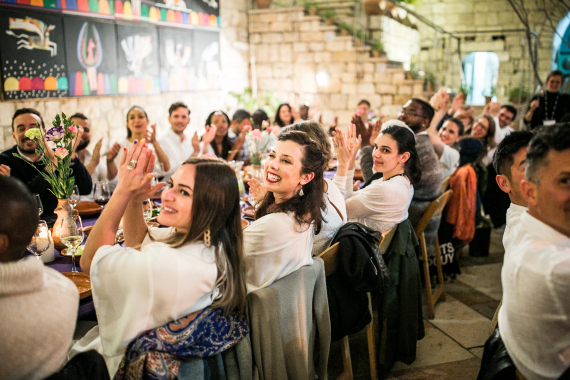 REALITY
A transformative journey through Israel for influential leaders who work at the forefront of societal innovation and share a commitment to leading positive change.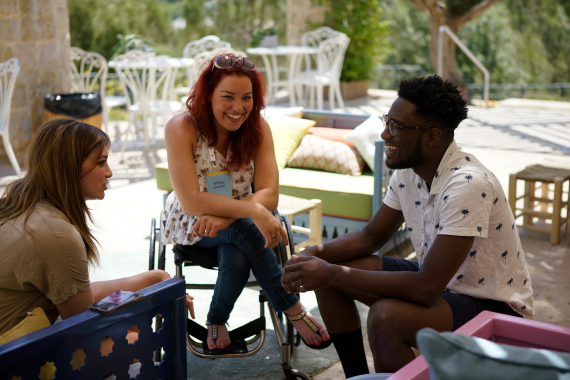 ROI Community
A global network that connects and mobilizes innovative Jewish and Israeli changemakers to address opportunities and challenges in Jewish communities, Israel and the world.
Quote from Lisa Eisen
When you connect young leaders from different places, backgrounds and talent areas, the potential for creativity blooms. We bring them together, and they generate the ideas and passion.
Leaders Driving Change
The leaders taking part in our signature initiatives make the most of the connections, insights and opportunities our programs offer to magnify their impact and drive long-term change. Meet some of our program participants.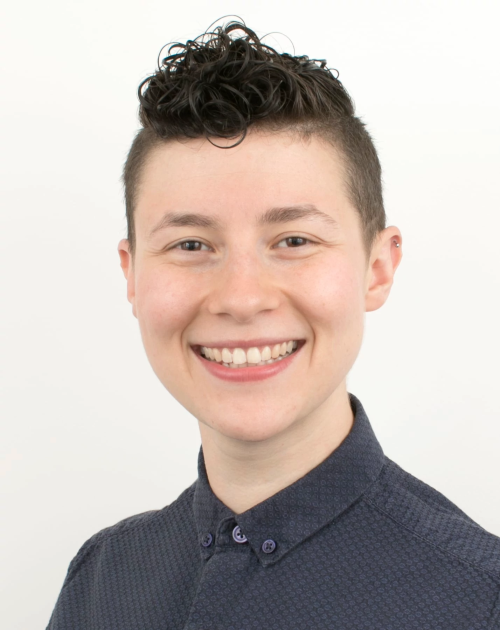 Dalia Fleming
Schusterman Fellow and ROI Community member, Executive Director, KeshetUK
Get to know Dalia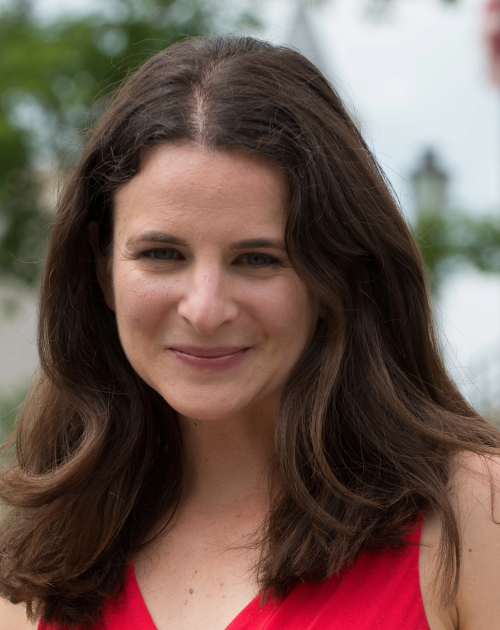 Sarah Hurwitz
Author of Here All Along and Former Head Speechwriter for First Lady Michelle Obama
Get to know Sarah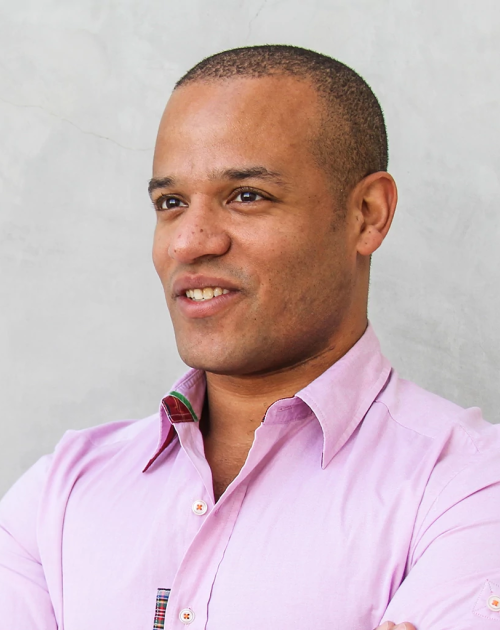 Gamal Palmer
Schusterman Fellow, Senior Vice President, Jewish Federation of Greater Los Angeles
Get to know Gamal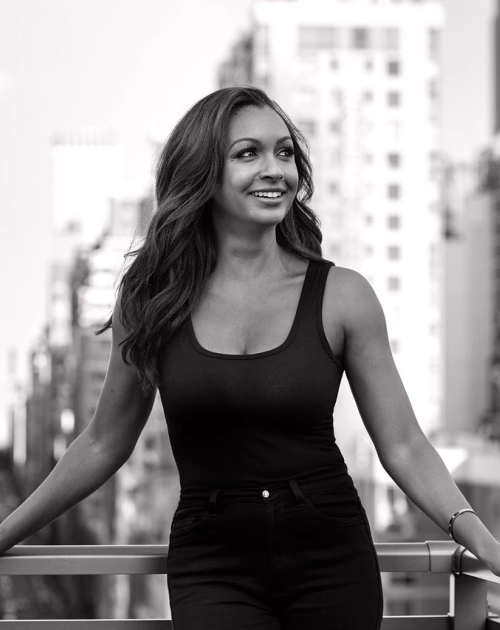 Eboni K. Williams
REALITY alum, Attorney, Bestselling Author & National Media Personality
Get to know Eboni K.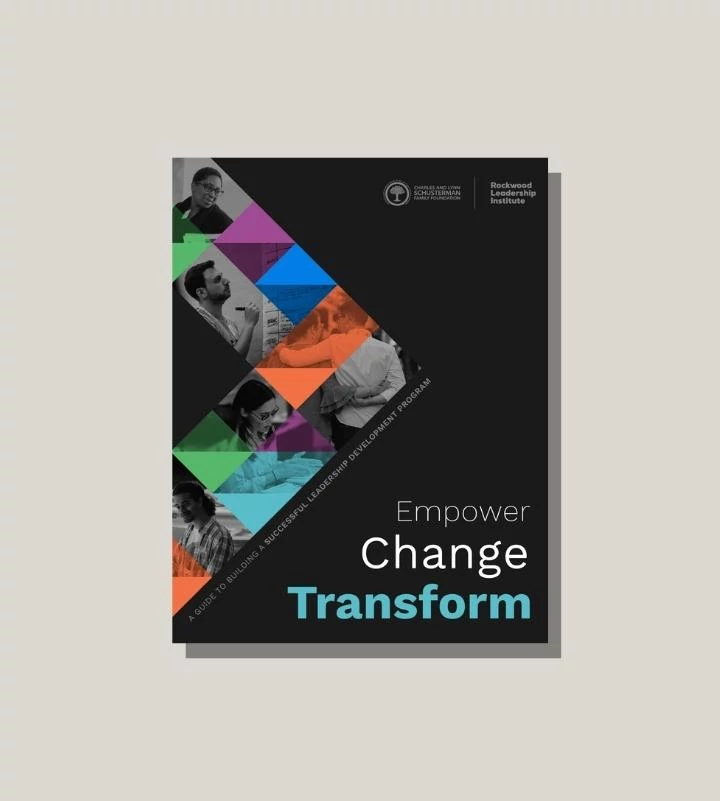 FEATURED RESOURCE
How to Develop High-Quality Leadership Development Programming
Created in partnership with the Rockwood Leadership Institute, our Leadership Development Guide is informed by our own program evaluations and offers practical advice for organizations looking to strengthen their leadership initiatives. 
From Our Magazine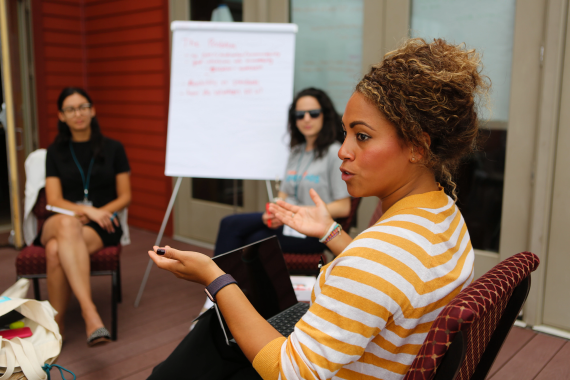 How Jewish Communities Are Responding to the Global Impact of COVID-19
Featuring Schusterman Fellow Dyonna Ginsburg
Mass suffering at the grips of a global pandemic. Entire communities left homeless after tropical storms. Sweeping poverty as workers face widespread unemployment. These hardships are more than just headlines; they are the daily and lasting realities that millions of people across the globe experience today.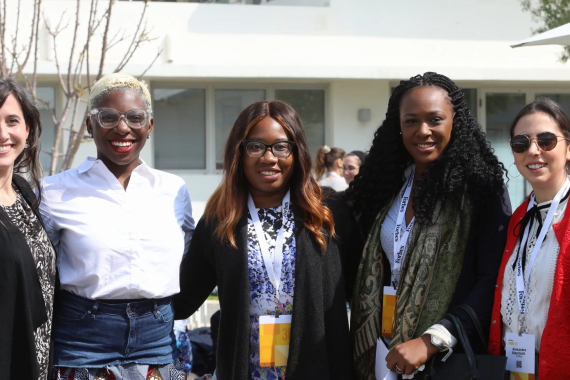 5 Lessons from Leaders at the Forbes Women's Summit
Featuring REALITY alumni: Adi Lustig, Michal Hidas, Lior Shabo, Zo Flamenbaum and Jasmine Jones
In 2019, 45 women participated on a meaningful REALITY journey before attending the Forbes Women Under 30 Summit in Tel Aviv and Jerusalem. Together, they celebrated their past accomplishments and dreams for the future.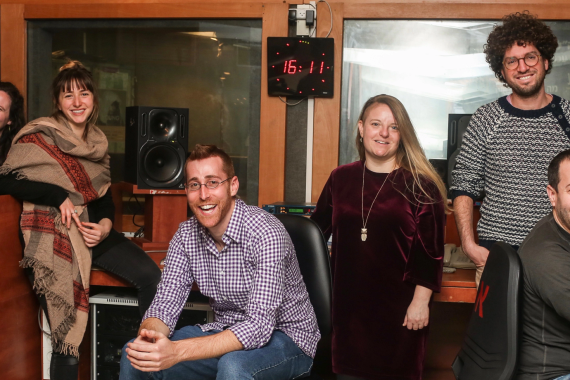 Behind the Scenes of Israel Story: The Podcast Changing the Conversation about Israel
Featuring ROIer Mishy Harman
In 2012, four friends came together to create and produce Israel Story, a small podcast originally intended for family and friends. Today, Israel Story is known for amplifying diverse voices from across Israel, showcasing and celebrating the plurality of local communities and traditions.